Mountainbike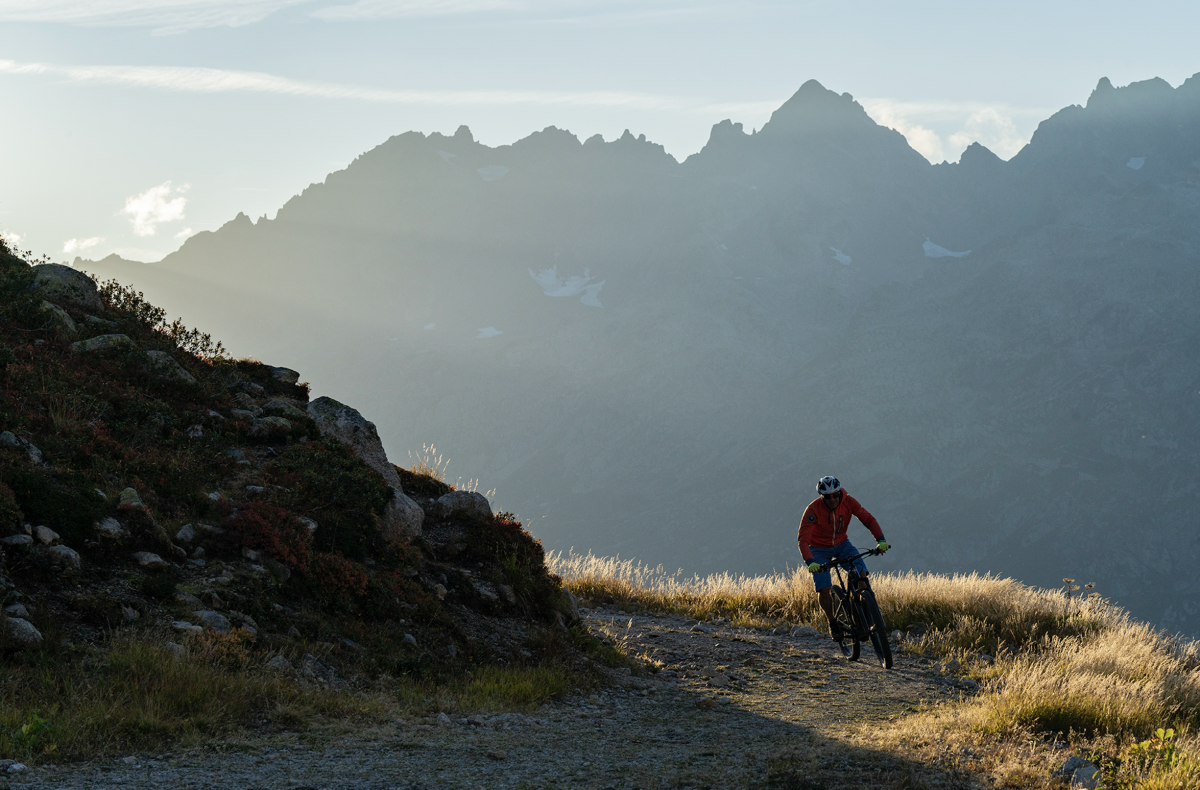 Mountainbike heeft de laatste tijd absoluut een revival doorgemaakt. Onze prachtige drielanden regio rond het Mont Blanc massief en het Zwitserse Wallis leent zich perfect voor uitdagende mountainbike trips met mooie single trails, hoge cols met spectaculaire vergezichten, steile en minder steile afdalingen en oneindig veel gravelroad
Door de opkomst van de e-mountainbike is het biken alleen maar leuker geworden! Dankzij de extra power is bergop rijden ineens stukken dynamischer en heb je zelfs voldoende energie om meerdere duizenden hoogtemeters te klimmen. Daarmee verruim je je range enorm en vergroot je de terreinkeuze. Een steil klimmetje meer of minder plak je er immers met gemak er nog even achter aan.
Je zou het misschien niet zeggen, maar E-mountainbiken in de Alpen is fysiek zeker zo zwaar als biken zonder batterij in lager gelegen gebieden. Omdat die extra power zo verslavend is, trap je vaak juist harder en omdat je minder snel moe wordt, hou je het langer vol. Niet voor niets rijden e-mountainbikers vrijwel continu met een enorme grijns op hun gezicht rond!
Het plezier en de sensatie van e-mountainbiken is ons inziens vergelijkbaar met freeriden op ski's. De dynamiek, vereiste techniek en de ruige alpiene wereld, ver weg van de massa, maken het een waar outdoor avontuur. Vandaar dat (E-)mountainbiken een logische aanvulling is op ons bergsport en skiprogramma.
Onze gidsen
In 2019 heeft Edward bij de DIMB een aanvullende mountainbike guide opleiding gevolgd (internationaal erkend Mountainbike Guide C niveau) speciaal voor gecertificeerde berg- en skigidsen. Onderdelen van deze opleiding zijn fietstechniek (rem- stuur, en afdaaltechniek), de verschillende posities op de bike, materiaalkunde, veiligheid en didactiek. Hiermee heeft hij voortaan ook alle tools in huis om mountainbike trainingen te kunnen geven.
Naast de specifieke mountainbike skills, profiteer je bovendien van de ruime kennis, ervaring en oog voor veiligheid zoals je van een UIAGM gecertificeerd berggids gewend bent.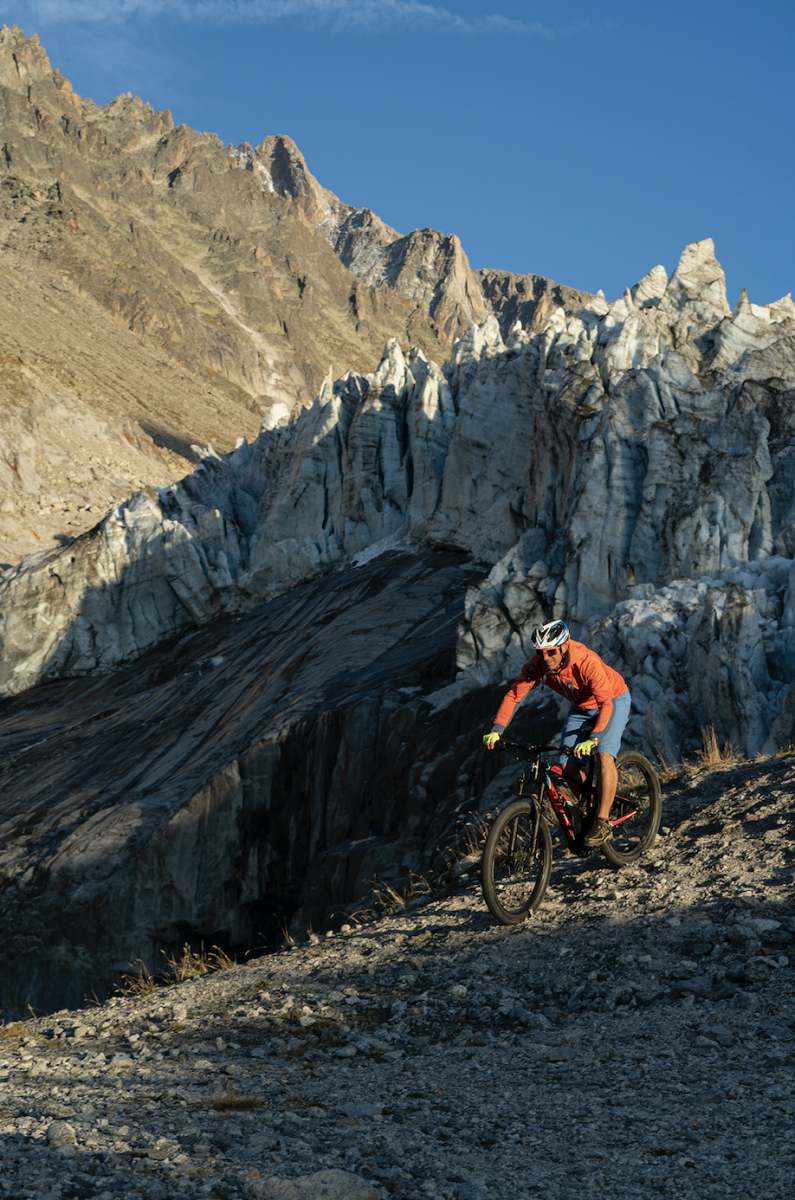 Ons mountainbike reisprogramma
Op dit moment werken wij aan de planning en uitvoering van ons nieuwe mountainbike programma. De volgende reizen staan onder andere op het programma:
E-mountainbike Haute Route van Chamonix naar Zermatt in 7 dagen
E-Mountainbike Tour du Mont Blanc in 3 dagen
4-daagse mountainbike tochten vanuit ons Bekker Chalet, zowel Enduro / Trail (met shuttle service en gebruik van liften) als per E-MTB. Hierbij komt ook specifieke techniektraining aan de orde.
In samenwerking met een bikeshop bij ons in de buurt, kunnen we ook verhuur van e-mountainbikes en enduro/trail mountainbikes aanbieden.
Voor de lokale transfers maken wij gebruik van onze eigen minivan met aanhanger.
Het Bekker Chalet biedt de ideale uitvalsbasis voor alle mountainbike toeren. Met goede bedden, heerlijk eten, sauna, houtgestookte hottub en groot zonovergoten terras. Daarnaast hebben we een ruime garage waar je fiets veilig staat, poetsmogelijkheden voor je fiets (Kärcher en poets/werk standaard) en een kleine workshop.
Heb je interesse of alvast vragen (ook voor privé arrangementen), neem dan contact met ons op!