The Kaçkar Mountains in northeastern Turkey, on the Black Sea, are ideally suited for heliskiing. The quality of the snow, the good stability of the snow pack, regular precipitation during the winter and of course the vastness and variety of the available terrain make it a true paradise for freeriders. The peaks are around 3000 meters high with the highest peak at even more than 3,900 m. Edward Bekker worked as a heliski guide for Turkey Heliski in February 2020 and 2021 and we have been an official partner ever since. A big advantage is that Edward can guide you as a guide in groups of 4 participants (if he is available of course).
Highlights:

Large and very varied heli-ski terrain in all levels of difficulty
Exotic destination; you experience the local culture of Northern Turkey
The area is known for snow reliability with good snow quality and stability
Swiss quality organization with renowned and experienced helicopter pilots and helicopter guides; helicopters are operated and maintained by Air Zermatt
Possibility to bring Edward Bekker yourself as a guide at no extra cost (if available)​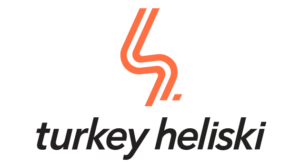 Turkey Heliski has an exclusive concession of more than 5,000 km2 of heliski terrain. This is comparable to the entire mountain area from Chamonix via Verbier, Crans Montana and Zermatt to the Simplon pass. We ski between 3,600 and 1,200 meters above sea level in very varied alpine terrain. Most of the runs are in open terrain, some partly in the forest. More than 400 runs with an average of 700 to 1,200m have been compiled and with different levels of difficulty; from relatively simple to very challenging. In addition, due to the location and density of the various valleys, we can ski a lot without having to spend too much time flying or waiting for the helicopter.
The base is hotel Hasimoglu *** in the center of the mountain village of Ayder in the heart of the Kaçkar massif at an altitude of 1,100 m. This 70-room hotel was completely renovated in 2016. It has the friendly atmosphere of a small family hotel in the mountains. Turkey Heliski's office and massage room, bar, lounge, ski room, workshop, and equipment room with room to dry your clothes and shoes are also located here. The helipad built next to the hotel can accommodate helicopters and their technical equipment. The first runs are less than 5 minutes flying from the base. Thermal baths (40 ° C) are only a five minute walk from the hotel; admission is included in the package.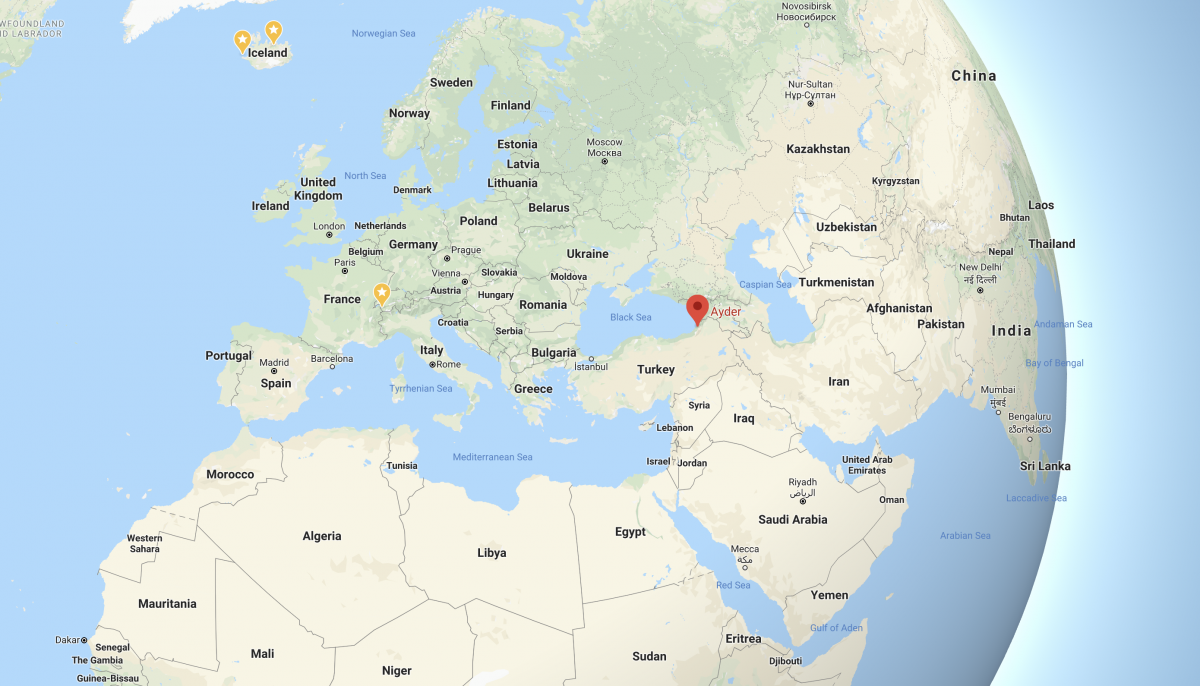 The rooms are equipped with a bathroom with toilet, shower, sink, hairdryer, satellite TV with international channels, minibar, direct-dial telephone and wireless internet connection. Prices mentioned are based on a stay in a standard double room. For an additional fee you can stay in a single room, deluxe room or in a suite. There is a spa and wellness area, massage program available.
Programme
Saturday: Via Istanbul you can take the connecting flight to Rize. Reception at Rize airport and transfer of about two hours by bus to Ayder. Welcome to the hotel, administrative formalities and dinner.
Sunday: Safety briefing and handing out of the safety equipment, heliski after 10h00
Monday to friday: Heliski or alternative activity in case of bad weather.
Saturday: Heliski, late afternoon transfer to Rize, followed by a night at the Novotel, 5 min from the airport
Sunday: hoteltransfer to the airport and flight back to Istanbul.
Gear / equipment
The climate in the Kaçkar Mountains is comparable to the Alps. The clothes that you normally take with you during your freeride / ski / snowboard trip in the Alps are fine here. However, the waiting times are minimal and inside the helicopter you warm up, unlike in ski lifts. An extra pair of gloves is not an unnecessary luxury, because gloves often get damp. As with all our trips, it is very important to bring your own comfortable ski boots! Always take these with you in your hand luggage so that they cannot get lost!
Avalanche gear (shovel, probe, avalanche tranceiver) and ABS airbags are included. Skis and snowboards are available for rent on site (€ 150,- pp for the week). Most people bring their own ski's, Turkish Airlines don't charge for skibags. Skitouring equipment and snowshoes for alternative activities in bad weather can be borrowed.
Packages
We offer three types of packages:
Standard package (as described here): 7 days heli-skiing, maximum 4 persons per group, each group is accompanied by a UIAGM / IFMGA recognized mountain and ski guide (Edward Bekker himself if possible), one helicopter for up to four groups. Price 2023 €8'100,- per person. Price 2024 €8'650,- per person 7days of heliskiing/30'500m of vertical included
Private package: same as standard package, but in this case the helicopter is exclusively reserved for your group with 6 to 9 hours helicopter time (depending on the group size). You ski entirely at your own pace, without being dependent on other groups. Prices vary from € 9200,-p.p. (with 12 participants) to € 20,500 per person (with 3 participants)
Package "discovery": three-day introduction trip with 13,000 altimeters heliski (of which 9,000 hm guaranteed). Only late January and early March on specific dates (see below). Price € 5'050,- pp. Vertical meters: 15'000 m/vert. are included in your package with a guarantee of 6'000 m/vert. Refund policy: If, for any reason, you do not reach the 6'000 m/vert. guaranteed, You will be refunded at a price of € 95 .- / 1'000 m/vert.
about Turkey Heliski
Turkey Heliski is part of Heliski Pro. The company is based in Verbier, Switzerland and the organization is 100% Swiss. The pilots are also mostly Swiss and fly in the mountains all year round, they are highly experienced in construction and slinging as well as in rescue operations. A number of pilots are also mountain guides.
The guides are all UIAGM / IFMGA certified and mainly from the Alpine countries. They are all experienced and trained as heliski guide and have also followed extensive internal training within Heliski Pro.
The helicopter operation is in the hands of Air Zermatt. This very renowned company also takes care of the maintenance of the machines of the Airbus H125 type, also known as B3. These are very suitable for flying in high mountains with, in addition to the pilot, a maximum of 5 passengers (4 customers and 1 mountainguide)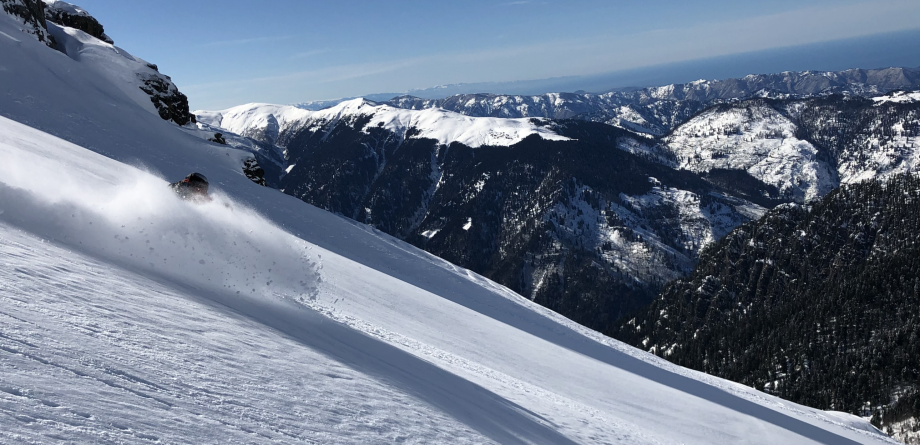 Information
| | |
| --- | --- |
| Nb days | 8 |
| Level | Experienced of piste skiers |
| Physical condition | good condition * for long descents off piste. * At least 2-4 hours per week of intensive sports (intensive sports = load of at least 65% of the maximum heart rate. If in doubt, contact us) |
| Off piste experience | previous off piste experience with guides is necessary |
| Skitouring experience | not necessary |
| Number of participants | 4 per guide, 4 per helicopter |
| Our Service Package Includes | heliski with 30'500 m/vert. meters included with a guarantee of 20'000 m/vert (Refund policy: If, for weather reasons, you do not reach the 20'000 m/vert. guaranteed, you will be refunded at a price of € 95 .- / 1'000 m/vert.)• Transfers: Rize Airport - Ayder - Rize Airport • Accommodation: 8 nights in a double Standard room with full board. • The heli-skiing package: 7 heliski days, 30'500 m/vert. of skiing • Safety equipment: Airbag, Avalanche transceiver, shovel, probe |
| Not Included Are | • Access flights to Rize Airport • Drinks • Single, Deluxe or Suite supplement • Extra Vertical meters: € 160.- / 1'000 m/vert. • Skis or Snowboard rental: € 150.- |
| Price | € 8.100,- pp |
Contact
We spreken Nederlands, we speak english, nous parlons français, wir sprechen Deutsch
Edward Bekker Ski & Alpinisme Switzerland Sàrl
Route d'Emosson 4
Espace Mont Blanc
CH-1925 Finhaut
Valais - Switzerland
Built with HTML5 and CSS3 Copyright © 2023 Edwardbekker Sàrl - Website by MV