Edward Bekker lead his first course in 1980 with the former Royal Dutch Alpine Association. After an intense four-year training programme, he received the German diploma 'Staatlich geprüfter Berg- und Skiführer' in 1987. He was the first Dutch mountain guide to be a member of UIAGM/IVBV. In 1987 he also started Edward Bekker Ski & Alpinisme. Since then he has been organizing and leading trips almost daily along with a team of guides and, not to forget, office staff.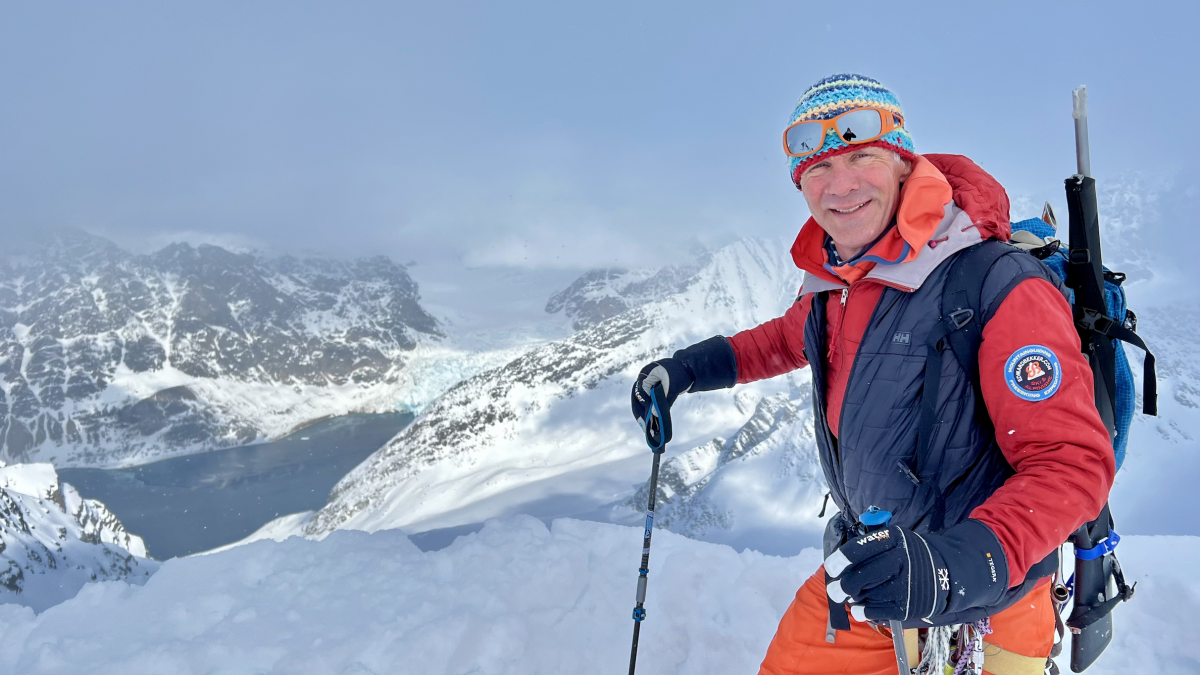 Since 2020 is also DIMB Level 2 certified mountainbike guide.
As an alpinist and mountain guide, he has participated in successful expeditions, which include the following peaks:
Mt. Everest (north and south ridges)
Cho Oyu and Shisha Pangama, Tibet (first Dutch climber)
Yerupaja and Huascaran, Peru
Aconcagua, Argentina
Ojos del Salado, Chile (first Dutch climber)
Mt. Hunter and Mt. McKinley, Alaska
Mt. Vinson, Antartica
Elbrus, Russia
Kilimanjaro, Tanzania
Carstensz Pyramid, Papua
Mt. Logan, Canada
The International UIAA Expedition Commission, to which he belonged as representative for the Dutch climbing and mountain sports association NKBV, has invited him twice to lead expeditions for talented young climbers. These expeditions, to China and Pakistan, were very successful and a few new interesting and sometimes difficult climbing routes were opened.
Always looking for new and challenging ski areas, in the past few years Edward has specialized in off piste safaris and tour skiing in the Alps, Morocco, Canada, Chile and the Arctic, especially Norway, Sweden, Iceland, Greenland and Spitsbergen. He also works as heliski guide at partners Arctic Heliskiing in Iceland, Turkey Heliski and Heliski guides Sweden and as an expedition guide and leader at Oceanwide Expeditions.
Contact
We spreken Nederlands, we speak english, nous parlons français, wir sprechen Deutsch
Edward Bekker Ski & Alpinisme Switzerland Sàrl
Route d'Emosson 4
Espace Mont Blanc
CH-1925 Finhaut
Valais - Switzerland
Built with HTML5 and CSS3 Copyright © 2023 Edwardbekker Sàrl - Website by MV