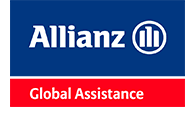 Mountaineering insurance
All participants in our off-piste ski trips or mountaineering activities must be in possession of a mountain sports insurance that also covers the risk of an accident off the beaten track or slopes.
In case you do you not have a travel insurance on a yearly basis or does your travel insurance not cover mountain sports and off-ski winter sports? Then add a supplementary travel insurance with special sports / winter sports or adventure trips. We have good experiences ourselves with https://www.allianz-assistance.ch.
This insurance is valid for residents of all countries and all our trip.
Cancellation insurance
We strongle recommend having a cancellation insurance. Especially for private packages, a cancellation insurance is indispensable. A private package is calculated based on the number of participants. Should a participant unexpectedly cancel, the trip for the remaining participants may be much more expensive. You can thus avoid mutual disruptions by concluding a cancellation insurance as a group (or yourself). It's well worth the investment. So if you do not do it just for yourself, you merely also do it for your traveling companions / friends.
If you apply for a mountain sports insurance through Allianz Assistance (mentioned above), you can also add a cancellation insurance immediately. With this combination, you are cheaper than ordering the cancellation insurance through us.
Credit cards
Some credit card companies offer a free (travel) and cancellation insurance if you pay by credit card. Even though we calculate a credit card surcharge, you can sometimes benefit from this instead of having a separate insurance. Please read the small letters of your credit card company carefully!