This original glacier trek takes you along the most beautiful spots of the Swiss Alps. On the safe rope of your guide, the journey takes you along the famous Eiger Northface, through the spectacular Jungfraujoch over the magical Aletsch glacier - the Europe's largest glacier.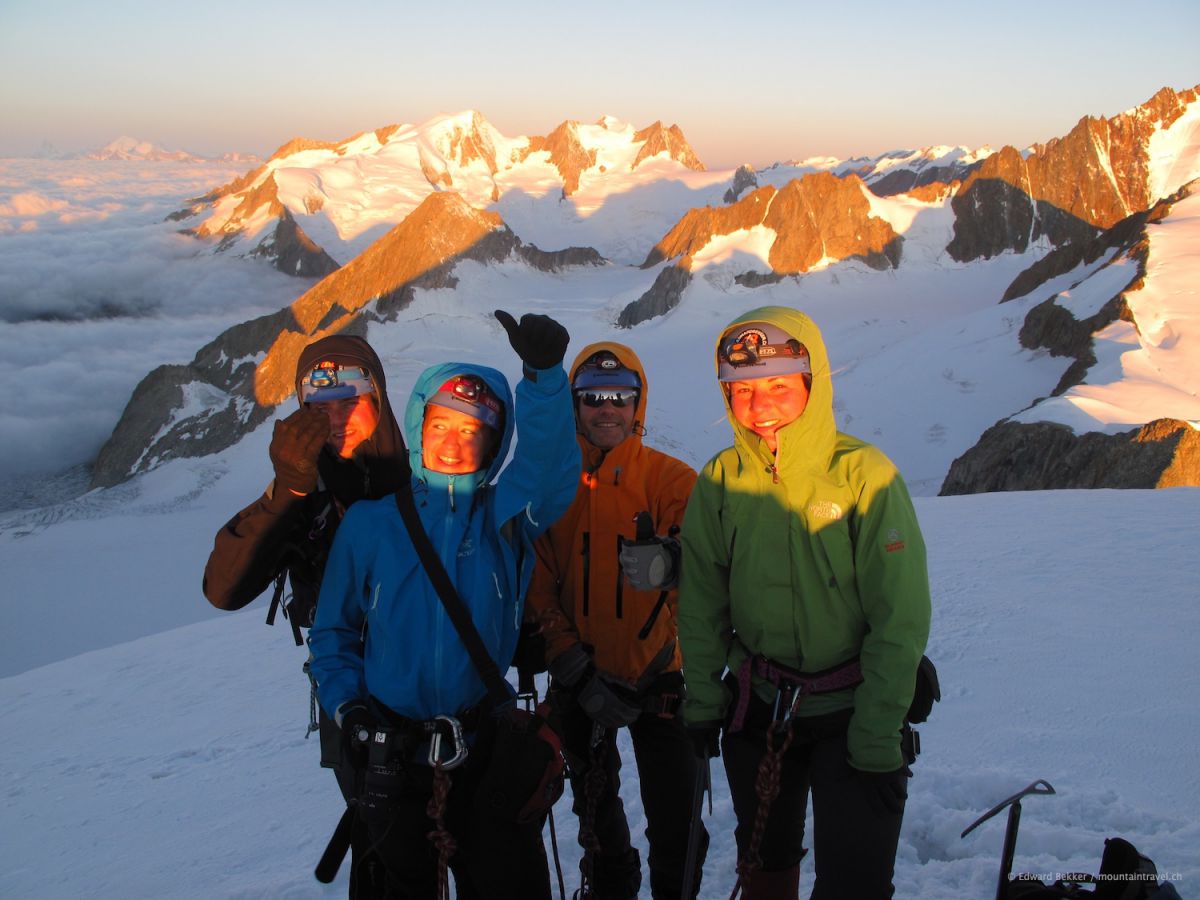 We start the adventure in Grindelwald where we take the mountain train to the Kleine Scheidegg and get off in Alpiglen. Directly below the Eiger Northface we hike up to the 'Einstieg' from the impressive Via Ferrata / Klettersteig to the Rotstock (2663m). Equipped with harness and helmet we climb up by means of ladders and paths where we can secure ourselves with a so-called via ferrata set. From the top of the Rotstock we descend via barely visible paths to Station Eigergletscher (2320m) of the Jungfraubahn and on to the Kleine Scheidegg (2061m) where we spend the night.
After a comfortable night we get on the famous Jungfraubahn towards the Jungfraujoch (3534m) where we have a close look at the Eiger Northface from the Stollenloch halfway.
After a tour through this interesting mountain station, we get on the safe rope of your UIAGM-IFMGA certified professional mountain guide over the largest glacier in Europe, the Aletsch glacier to the Konkordia platz. Through a labyrinth of ice crevasses we arrive at a long series of ladders up to the pleasant Konkordia hut. In the coming days we will find more and more our own pace, get up early and after breakfast a beautiful, exciting trek over high glaciers to the next hut. Via the Finsteraarhornhut and the Oberaarhornhut we continue to the Grimsel Pass and possibly the Rhone Glacier, the origin of the river Rhone. We return to Grindelwald by taxi and / or postal car.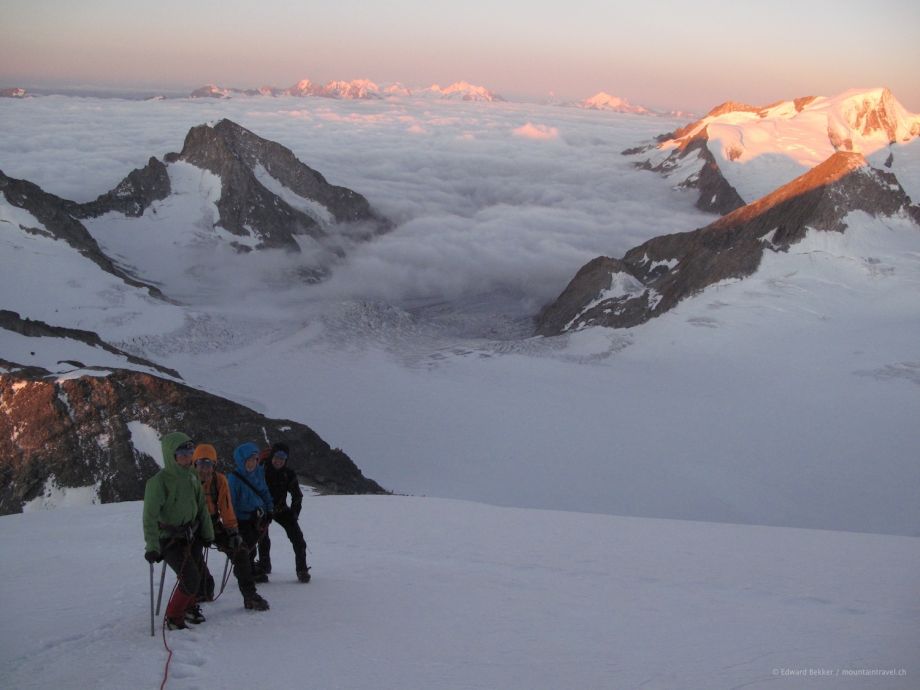 Information
Nb days
6
Level
experienced mountain hikers with good hiking technique and free from fear of heights
Physical condition
excellent physical condition for 5 to 8 hours of hiking per day
Our Service Package Includes
6 days half board (Sunday evening ™ Saturday morning) in dormitories in gîtes and mountain huts 5 days of guidance by IFMGA certified mountain guide Use of glacier and via ferrata materials (helmet, harness, rope, karabiners, via ferrata set, crampons)
Not Included Are
Lunches and drinks Booking costs (€ 20, - per booking) Compulsory mountaineering insurance Evt. cancellation insurance Lift costs and transfers (approximately € 150 pp) Transport to and from Switzerland
Price

€ 1.250,- pp

In case of a smaller number of participants than 4, we have the right to impose a surcharge.
Dates
Code
Date begin
Date end
Price
GTBO-20

Sun, 12 Jul 2020

Sat, 18 Jul 2020

€

1260.00
Booking
Some pictures
Click to expand